Fitness ministry can be one of the more successful ministries in your church. However, before your church moves forward in starting a fitness ministry, we recommend implementing these five principles to help insure that your fitness ministry is all that it can be.
Form a Church Fitness Ministry Advisory Panel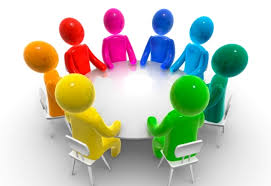 Prior to moving forward with launching your church fitness ministry (CFM), create a church fitness ministry advisory panel. The importance of forming a CFM panel cannot be understated. Proper planning is essential, and your CFM needs to be operated in a professional, business minded manner in order for it to be successful, benefit your church members and make a positive impact in the community. Your CFM advisory panel should consist of a minimum of three people, with one person on the panel having a solid background in finance, such as an accountant or CPA. The panel will be tasked with helping to create a vision for their new CFM.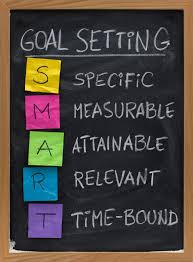 Establish Clear Goals for Your CFM
Your church cannot create a clear vision for its CFM without first having some clear goals and objectives in place, and this should be the first task of the church fitness advisory panels. Your panel will need to ask and answer several questions, such as what does your church want to accomplish through your CFM? What types of services, equipment and classes do you want to offer? Do you want to start out by offering just some group exercise classes and light personal training, or do you want to have a full blown fitness center? If the goal is to have a full blown fitness center, how big is your fitness center going to be? Who will manage the staff and facility? Do you have some existing space within your church, or on church grounds that can be used for a CFM, or will your church need to look at building or leasing a property off site? When it comes forming clear goals and objectives, it's strongly encouraged to seek out advice from industry experts, such as Churchfitness.com, as well as surveying church members to assess their interest level and desired needs and services of your proposed CFM.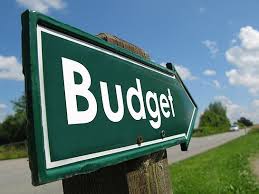 Assign a Budget Number to Everything
Churches know firsthand of the importance in establishing budgets for new projects, particularly if your church will be seeking to add a CFM of any significance. Like most new projects, being properly funded is extremely important to insure a successful launch of your new CFM. All costs need to be itemized by category, such as construction, staffing, equipment costs, marketing and the service, cleaning and upkeep of the facility and equipment. Will your church fund the entire CFM outright, or will you look to take out a loan to cover some of the costs? It's essential to determine how much it will cost to operate your CFM every month.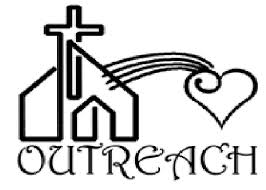 Outreach Should Always be a Primary Goal of Your Church Fitness Ministry    
Several studies, including one conducted by Purdue University have shown that regular church attendees tend to be more overweight than those who do not frequently attend church. Helping the members of your congregation lead healthier lives and become more physically fit should always be a primary objective of your CFM. However, don't overlook the importance of using your CFM as a unique way to grow your church. Growing your church through fitness ministry might sound surprising, but this is a common trend we see with the more successful CFMs. Dave Bundrick, Minister of Recreation for Houston's First Baptist Church, routinely has members join their fitness ministry, and then later join the church. One recent example at Houston's First has to do with Susie and Justin Thomas, who googled fitness centers one day when they both decided to join a gym in the area. The CFM at Houston's First Baptist Church showed up in their google search, and they both signed up in October. They were so impressed with the friendliness of everyone at the fitness center that they began attending the church, and ended up joining Houston's First Baptist Church in November. Fitness ministry can serve as an excellent outreach tool by attracting new church members that in many cases would have never walked through your church doors.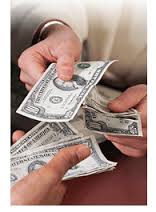 Always Charge Something for the Services of Your CFM        
Deciding whether or not to charge a fee for the services of your fitness ministry has been widely debated. The only debate there should be on this issue is how much to charge. Everyone should have to pay something. Operating a successful fitness ministry with excellence will require proper funding, and if you're providing top notch service and facilities, regardless of how large or small your fitness ministry is, people will be happy to contribute financially to the success of your CFM. Some churches will insist on providing all fitness ministry services and activities for free. Some will offer a discount for the members of their congregation, but have people from outside the church pay more. Your church will want to build on the success of your fitness ministry. In order to do so you will need to hire top notch instructors and personal trainers. You'll want to provide nice facilities with quality exercise machines. Good facilities and good staff will cost money. You'll also want to have funds set aside for equipment repair and replacement, staff training and new programming for your members in the months and years ahead. Having your church partially subsidize the fitness ministry is one thing, but generating a steady monthly cash flow will help insure that your CFM never becomes a financial strain to your church. Every CFM should strive for the goal of being 100% self-funded, meaning that the income generated from classes, membership dues and personal training are sufficient enough to cover the monthly operating costs of your CFM. Imagine having your CFM not only be fully self-sustaining, but even generating a surplus in monthly revenue streams that can go back into helping your church and others with other ministries and areas apart from the fitness ministry.
Fitness ministry has shown that it can positively impact the lives of your church members, help grow your church membership, and lead more people to Christ. Perhaps now is the time for your church to get on board with adding its own fitness ministry.
See more….
http://faithandfitness.net/content/five-keys-establishing-effective-fitness-ministry-your-church